We get it.
You're tirelessly chasing your passions, finishing up that work project, and cramming those last minute assignments. We've been there. That's why we crafted our Ambition Blend. This full-bodied coffee was developed to help you accomplish your goals. Smooth dark cherry, lemon, and almond notes make this coffee a perfect choice to power your potential.
Let us help you chase those dreams.
12oz/340g, Whole Bean Coffee
50/50 Blend (Guatemala Huehuetenango/Brazil Mata de Minas)
Roast days are Monday and Tuesday. Order shipping times may vary due to roast day variance.
Customer Reviews
06/30/2022
Don't Sleep on No Sleep Roastery
Oh, Dolly! Pouring myself a cup of Ambition has never been more delicious! I am proud to give my money to a rad and local brand like No Sleep Roastery. Do yourself a favor and grab a bag at the next drop! You won't regret it!
05/31/2022
Nothing beats a great blend!
First time tasting No Sleep's coffee and picked the blend and I'm so glad I did! Single Origins are my usual go-to so it's easy for me to forget that a well-developed blend is a classic. It's a bold cup without being to dark and the roastier notes compliment the subtle darker fruit aspects of the origin.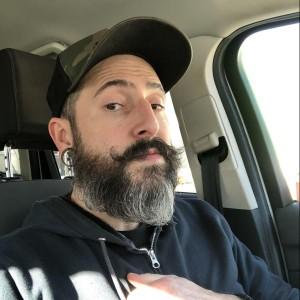 MH
Michael H.

United States
04/17/2022
Best of the Best
I love that this is a very personal company and only produced (roasted) in single batches. Once that particular batch is gone you have to wait for the next one. This offers an individual taste for each roasting. Amazing!!!! Keep up the great work!!
Denise C.

United States
01/07/2022
Coffee Review
Excellent body and flavor. Smells terrific. Great gift idea. My wife loves it.
Rennie O.

United States
10/04/2021
Amazing
I am a coffee snob and No Sleep Roastery is the best small batch coffee I have ever had. The Ambition bled was so smooth I drank my first cup black. 10/10 recommend!
Breanna B.

United States